Lesson 1
Oz-e-English: Writing (Language) F-6
Unit 2: Persuasive-Year 3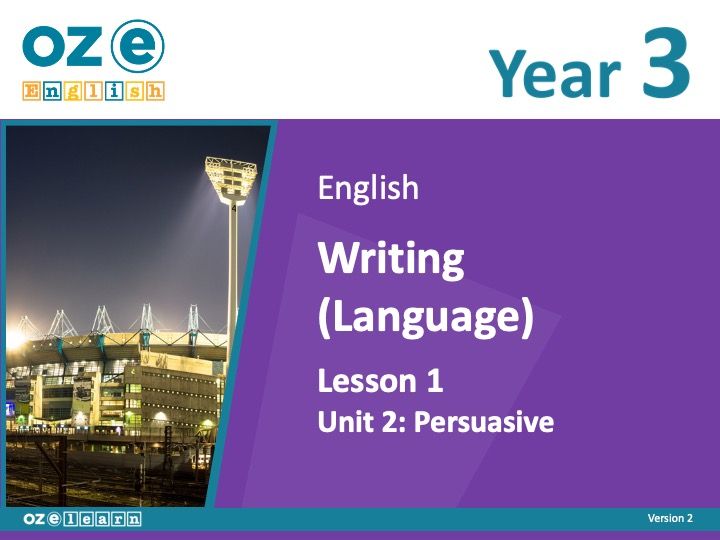 Lesson objectives
In this lesson, students will learn to:
Write and edit complete sentences
Improve and edit complete sentences.
Specs
Year 3.
Understand how different text types employ language differently depending on their context and purpose (for instance, tense and sentence structure) (ACELA1478).
Recognise that apostrophes are used to denote missing letters in contractions and that word contractions are a characteristic of informal language (ACELA1480).
Understand that a clause is a grammar unit that typically consists of a subject and a verb, both of which must agree (ACELA1481). Learn that verbs signify various actions, such as doing, thinking, saying, and relating, and that these actions are anchored in time by the use of tenses (ACELA1482).
Acquire an extensive and technical vocabulary as well as modal verbs and adverbs for expressing opinion (ACELA1484).
Reviews.
Subscribe to our newsletter now!
Get weekly updates on live streams, news and more right in your mailbox.
Great offer today!
50% OFF - Describe your offer here... - Use promo code #YYY
Are you a principal looking for school improvement support?
Click here to access the exceptional free offer we have for you.
Are you enjoying the teaching resources?
Click here to share free access with your school team.