Partner with us
Good to Great Schools Australia's range of ready-to-teach Science lessons and resources are aligned to the Australian Curriculum.

All lessons use explicit instruction and content that covers Australian perspectives and learning outcomes.

Lessons are formulated based on scientific evidence of how students best learn and are further informed by the emerging discipline of cognitive science.

Our Science curriculum programs feature sequenced learning progressions with built-in pedagogical teaching techniques and practices that teachers can deliver systematically with mastery and flair.

This logical and structured approach builds on students' previously acquired learning, which enables them to master skills before progressing to more challenging tasks and to achieve cognitive growth from every lesson.
Oz-e-Science Years F–6
Get your students to fall in love with knowledge
Oz-e-science engages the natural curiosity of students and develops their love of science.
Students develop a sense of wonder about the universe through a curriculum and teaching approach that strikes a proportional balance between teacher-directed instruction and inquiry learning strategies. The content is designed to make science a part of each student's life journey by understanding the power and potential of scientific endeavour.
Foundation Year

Year 1

Year 2

Year 3

Year 4

Year 5

Year 6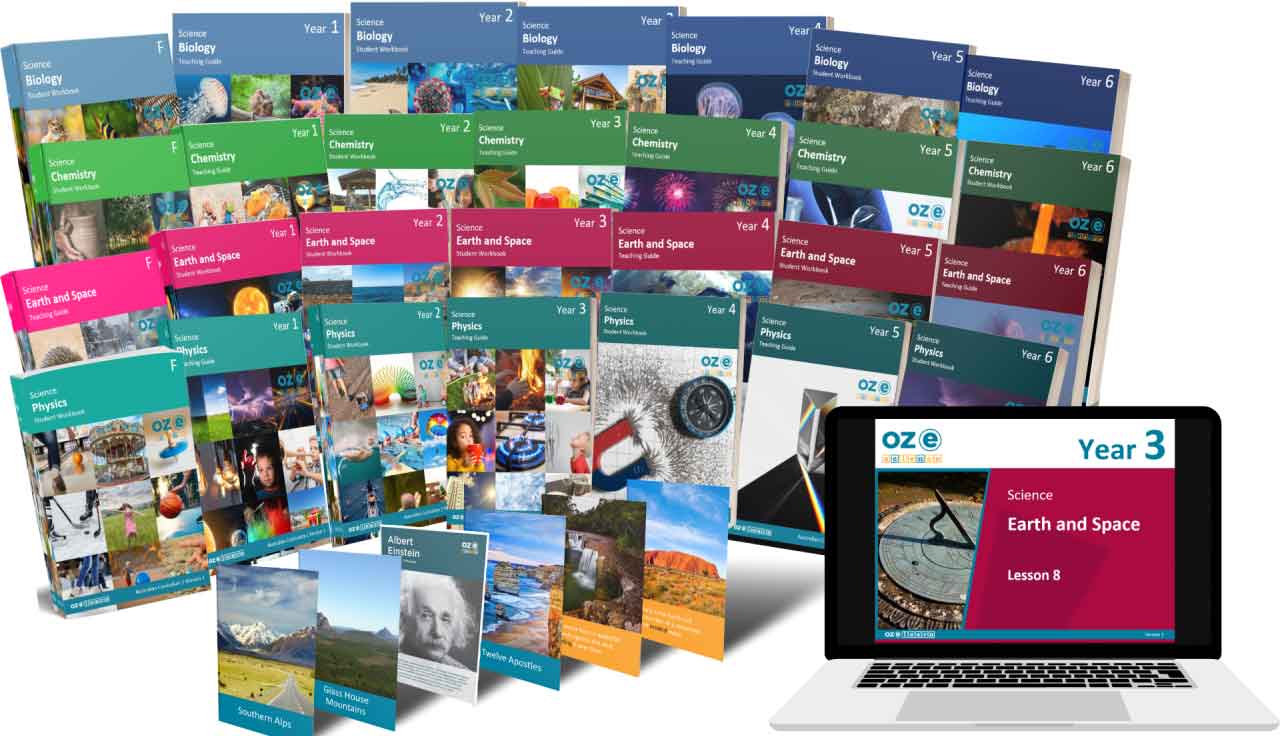 \Learnworlds\Codeneurons\Pages\ZoneRenderers\CourseCards

Partner with us
Subscribe to our newsletter now!
Get weekly updates on live streams, news and more right in your mailbox.
Great offer today!
50% OFF - Describe your offer here... - Use promo code #YYY
Are you a principal looking for school improvement support?
Click here to access the exceptional free offer we have for you.
Are you enjoying the teaching resources?
Click here to share free access with your school team.